DIOR'S HOLIDAY TAKEOVER
14/11/2022
DIOR'S HOLIDAY TAKEOVER, OF HARRODS, IS A FIRST OF ITS KIND AND A COMPLETE CHRISTMAS FESTIVE FANTASY.
Despite being illuminated year-round, the glowing rows of amber lights that line the exterior of British department store Harrods have always felt synonymous with the festive season in London – the 173-year-old store being a long-time pilgrimage for gift-seeking holiday shoppers who gather from around the world as Christmas nears.
This time, Harrods has teamed up with Dior for a dazzling Christmastime display that effectively transforms it into the most glamorous gingerbread house. Nothing captures holiday magic quite like a department store window. If you're one of those shoppers who can't help but press your nose against a glowing holiday tableau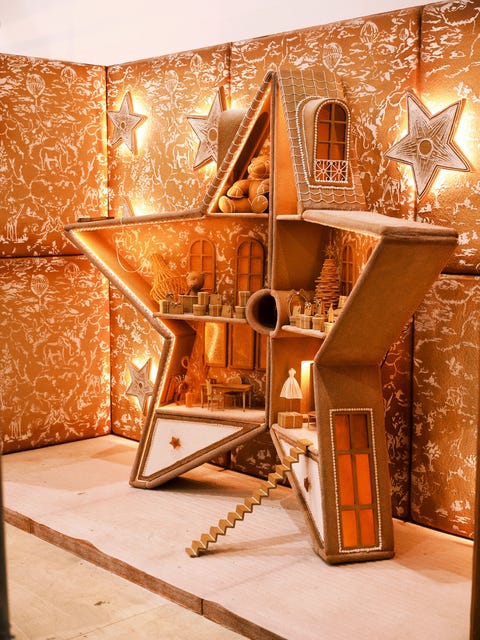 The Transformation
It took 19 months of planning and over six months of construction to arrange it. This is the latest tie-up for Harrods and Dior, whose relationship dates back to 1957 when the brand opened its first concession.
It's being called "The Fabulous World of Dior," with the exterior takeover features supersized versions of motifs plucked straight from Dior's 2023 cruise collection. Each element, inspired by those created by artist Pietro Ruffo with the house's creative director Maria Grazia Chiuri, has been playfully reimagined as an iced Christmas cookie. A gigantic illuminated compass rose (covered in Dior's signature roses) towers four stories above Harrods' entrance, while a glowing galleon sails along the Brompton Road side on waves of flowers and nautical rope.
It is a total transformation of 44 Windows, 3 Facades, 2 Pop-ups, a special exhibition, and a café.
Harrods' windows, each devoted to a different category of Dior wares, are radiant vitrines of gingerbread fantasy. A vignette devoted to Dior Maison holds the house's famed medallion chair, toile de Jouy wallcoverings, and Limoges porcelain plates rendered in faux iced biscuits. Baby Dior, meanwhile, has a star-shaped gingerbread dollhouse filled with intricate cookie teddies, diminutive frosted dresses, and the teeniest of furnishings.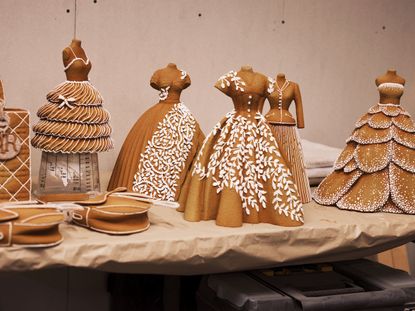 'A magical invitation that combines the boldness and heritage of the two houses, united more than ever by a quest for excellence and the desire to keep the Dior dream alive,' says the house of this unique partnership with Harrods, which runs until 3 January 2022.
ALSO READ:
KERING IN TALKS TO ACQUIRE TOM FORD
NEWSLETTER
Vuoi ricevere Mam-e direttamente nella tua casella di posta? Iscriviti alla Newsletter, ti manderemo un'email a settimana con il meglio del nostro Magazine.